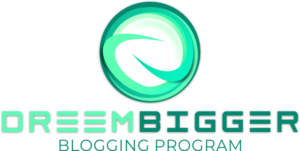 Do you learn well at your own pace, on your own time? Then this course was designed for YOU! We took the BEST of our structured course and catered it to independent students. Don't worry – you still have all the guidance you need, right at your fingertips!

It is a rare student who can glean everything they need from videos alone, so we also added in bonus gifts such as: a private chat room for Course Students, semi-private help sessions with UU Staff, Community Connection Sheets, Tribe Time Sheets, Post Prompt Sheets, and Blog Logs. Re-printable Resources ensure you never run out of these tools!
Each of these are designed to be a helpful addition to your blogging journey and specifically designed with social-crypto bloggers in mind!
This course is the perfect option for people who prefer to work at their own pace. Since students of this course will be working independently, the curriculum is designed to be a fuller, more detailed and descriptive option than their shorter counterparts in Uptrennd University.

Every lesson that is taught in this course is intended to not just teach the tools, but give the heart behind the tools so students can have a well-rounded understanding of the "what, when, why and how" of each method introduced.
In the past, when people hear the word "crypto" – they were usually frightened into staying away. Misconceptions and mystery surrounding crypto currency made people consider it to be outside of their comfort zone.
However, our world is rapidly changing as cryptocurrency is being used more and more. Even now, as you go to the supermarket, you'll find coin-changing machines offering Bitcoin as one of the options to receive your payment! Travel agencies accepting crypto for vacations! Wallets that secure and held right on your mobile phone!
Learning and earning by blogging daily has never been easier! With our tools, cryptocurrency becomes tangible and accessible – easily put into your account by the community that reads and appreciates your blog with the simplicity of an upvote!
This course will provide you with the tools you need for blogging success, while the warmest, nurturing community surrounds you with help from the very start! This course will hold your hand and gently guide you seamlessly into the world of crypto, while enjoying sharing your voice, your passion, your crafts and your talent with a global audience waiting to hear from you!
Begin your blogging journey TODAY!
Tracking Time for the Most Efficient Blogging Schedule
Reclaiming Time to Invest in your Tribe!
Basic Tour of the Uptrennd Site
Additional Tour of the Uptrennd Site
Protecting the Reputation of your Blog
Bringing your Audience to YOU!
Formatting your Post to Lure Readers!
Tribe Time!
Doling out Downvotes
The Final Tool!